Listing - COMPETITIVE COMPENSATION FEE
Samson Properties is a FULL SERVICE LISTING Brokerage. I will offer you a very competitive compensation fee while keeping quality, results, and standards at the highest level of the industry.  The fee will include my compensation as Listing Agent and Buyer Agent compensation.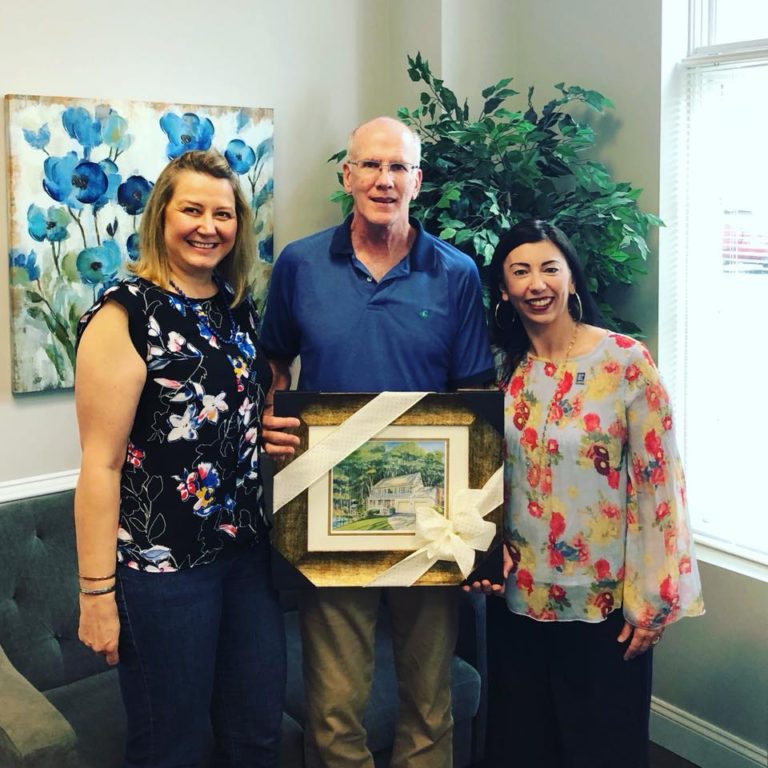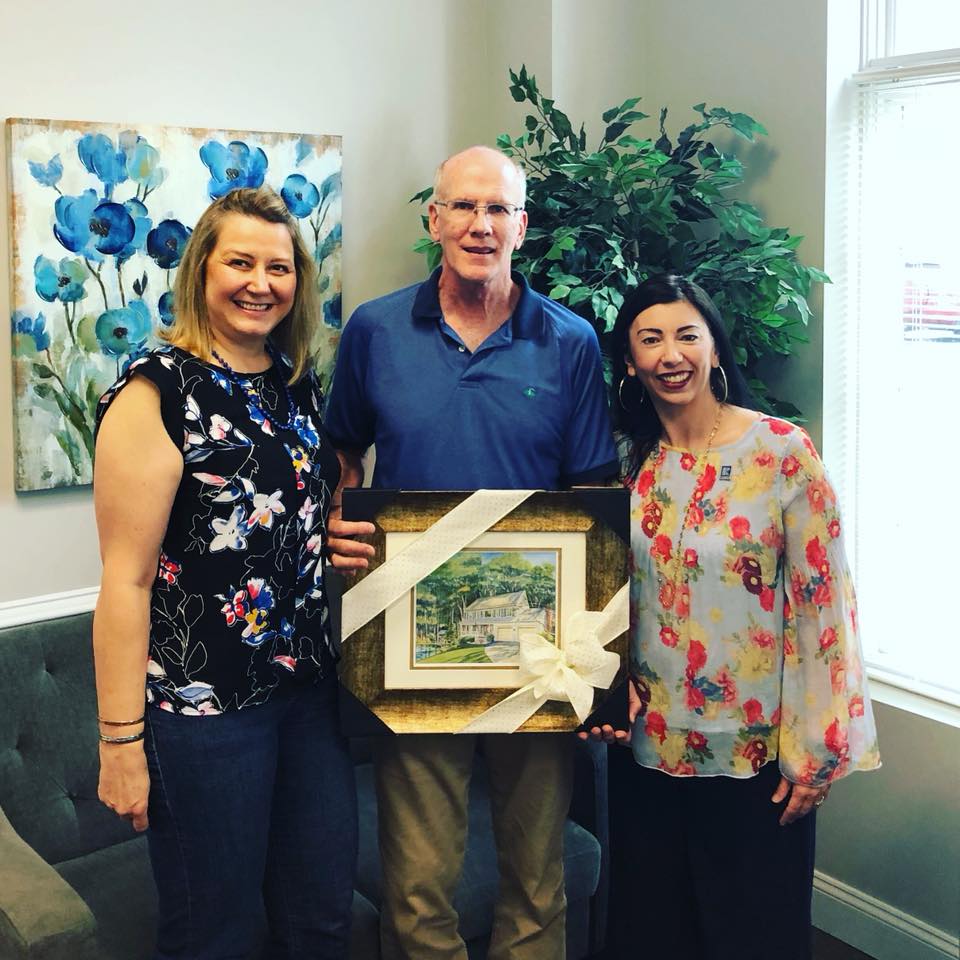 the reason I can list for less
The reasons I can charge you less than most Realtors in Fairfax County, Arlington, Stafford, and Prince William County:
I GET 100% OF THE COMMISSION: I do not have to split the commission with my Brokerage like most of the Agents do. This allows me the flexibility to give you an exceptional discount based on your needs and recent market trends. (Other Realtors will charge a higher commission fee not because they offer 'a better service', but because they have to give back a certain amount of $$ to their Brokerage  – i.e. royalty fees, costs associated with the use of the brand, company software, office supplies, etc. 
IT IS A WIN-WIN STRATEGY: 

 You, the seller, will be saving money that could be used to make repairs to your home, pay for your move, or as an incentive to pay for buyers' closing costs or the home warranty.  On the other end, not only I will win your listing but also – by delivering 'above and beyond' – I will get

 all your referrals and I will soon make up for the discount! Does it make sense?
YOUR BIGGEST FEAR WHEN YOU LIST YOUR HOME
It's simple. You worry about being locked into a lengthy listing agreement with a less than competent real estate Agent, costing your home valuable time and exposure on the market. Worry no more. I take the risk out of listing your home through the easy 'exit' listing agreement.
You can cancel your listing at any time.
If for any reason you are not 100% satisfied with my real estate services, or if everything is not done exactly the way I promised, simply call to let me know and we will cancel the listing. 
Now you can relax knowing that you will not be locked into a lengthy or binding contract! What could be a better and safer assurance than that? YOU are in CONTROL! 

Next, let me explain my Stats and you will be impressed!

MY STATS: I sell quickly and often above asking price
SOLD PRICE / LIST PRICE = 100.83%  ***Ergo: I usually sell above asking price***
Average Days on the market : 8.7 days   ***Ergo: I sell quickly***
Check the table of my recent deals below to do the math.

NO WITHDRAWN LISTINGS! NO CANCELLATIONS in my records!
Services included in my 4.5% listings
Market Analysis – CMA
Home value estimate
Staging Consultation
Multiple Listing Services (BRIGHT MLS)
Professional Photography
Drone Video (for single family homes above $500k)
Sign Post with info box/flyers installation
Electronic Lock-box installation for showings
Property website to capture potential buyers on social media
Printed marketing material: brochures, flyers, postcards
 300 postcards / invitation to your Open House
Internet exposure on Zillow, Realtor.com, Trulia, Redfin, Craigs List
Facebook paid Ads
Email campaigns
Open houses
Home Showings
Feedback Tracking
24/7 Communication guaranteed
Meeting with Appraiser
Transaction Management
The market value of your home
My goal is to obtain the top selling price for your home. To help determine the proper ask­ing price for your home, I will conduct a comprehensive analysis of the market from compa­rable properties offered for sale in your area. This comprehensive market analysis, or CMA, is prepared specifically for you based on homes similar to yours and the latest information on real estate prices. Databases, such as Fairfax County or Prince William County tax records, are used to identify the properties that are most similar to your home and therefore most relevant to our market analysis. Through detailed examination of the features of comparable properties, the loca­tion of these homes and the terms of their listings and sales, we can establish the potential market for your property. By conducting this analysis carefully, I can help you find the right market value for your home and the right listing price.
My CMA takes into account:
Similar homes that are CURRENTLY LISTED:

 This information is vital because it not only indicates the current pric­ing for comparable homes, but al­so identifies the competing prop­erties that are potentially available to the prospective homebuyer. 

Similar homes that have RECENTLY SOLD: This is critical information because it identifies what homeowners have ac­tually sold their homes for over the past 3 months and what your home will probably appraise for.
Similar homes that are

CURRENTLY UNDER CONTRACT: 

This information is important because it indicates how many days homes have been sitting on the market before getting a contract and how 'hot' your market/subdivision is for potential buyers.
Listing process EXPLAINED
Every home is different, and each seller has unique requirements and goals. I start by listening to what's important to you and then we develop a strategy to present your home to the market to accomplish your objectives. From the moment you list with me, to the day a contract on your home is signed, to the moment you shake hands at the settlement table, I am at your side – and on your side.
There are many ways to sell a home, there are many Realtors to choose from, but here is a 10 step process that I've been using to help my clients and it has been very successful:
INITIAL PHONE INTERVIEW.

 Once you start thinking about selling your home and decide to contact me – we will start with a simple phone interview. Before we get into the value of your home, commissions, marketing plan I will ask you some questions about your situation, reasons for selling, your home and your expectations for the process.  This information will help me greatly to prepare for our listing appointment and address the issues that you are most concerned about. At the end of our call we will set up a time to get together for a face-to-face listing appointment.

 PRE-LISTING PACKET.

  Before we get together I will send you a packet of information with sample listing forms, seller homework packet, information about me, my company, marketing strategies and real estate statistics. This way you will be able to review the information before our meeting and prepare your questions. Many Realtors just show up and ask you to make one of the largest financials decisions without providing any information ahead of time. My goal is for you to be comfortable and informed throughout the process – so you can make the best decisions possible.

LISTING APPOINTMENT. Listing appointment usually takes place in your home and it should not take more than 1 hr. During our meeting we will:
– Look at your home, review upgrades, chat about possible improvements.
– Discuss your timeline.
– Answer any questions that you had about pre-listing packet and marketing strategies.
– Discuss the odds of selling your home.
– Discuss the price of your home.
– Discuss current market trends and how they affect you.
– Review your NET sheet with worst and best case scenarios.
– Discuss the best strategy for selling your home in the time frame you need.
At the end of our meeting you may decide to hire me or if you are interviewing other agents you may decide to make a decision later – which is absolutely OK.  If I feel I can't help you achieve your objectives, I have a responsibility to tell you that and not take your listing.
SIGN A LISTING AGREEMENT. Once we sign a listing agreement we will decide when your home is placed on the open market and we will set a date for your 1st Public Open House.
PREPARATION FOR MARKET. This is a very important, because most buyers see the house in the first 2 weeks and we only have that short window to make a great impression. It is one of the most painful steps, but it's worth the stress. It's better to stress before it goes for sale than wonder why the house is not selling during the listing period. If you want to sell the home in it's current condition – then you will skip this step. If you'd like to maximize the value of your home I will have a custom improvement plan for your property, and it will most likely include:
– Staging Consultation – I will go room by room and make suggestions to wall colors, items to put away, etc.
– De-cluttering.
– Some painting, changing of outdated light fixtures, rearranging your art, changing light bulbs.
– Window cleaning.
– Landscaping.
The goal here will be to make your home as beautiful and as move-in ready as possible, because that will help you get top dollar for your home.
PROFESSIONAL PHOTOS/BROCHURES/FLYERS/VIDEO/ PROPERTY WEBSITE. 

Once the home is ready – a professional photographer will take photos. The professionals that I hire merge 4 different exposures to make the pictures look very vibrant and beautiful.  Photos are KEY to the advertising, because ALL websites will be pulling information from our system. Internet is where 99% of buyers are looking for a home – so make sure you look good in the pictures! I will also create a website specifically for your home and share it on all social media to capture potential buyers.

YOUR IMAGES/VIDEO GO LIVE ON OPEN MARKET.  

Once your home is submitted to our Multiple Listing Service (MLS)- it is LIVE and the showings will start. I like to list homes on Wednesday or Thursday and then set a date to review offers after the weekend is over. That way your home will get the most exposure and it is fair to all buyers who might consider your listing. In addition to enhancing your home in multiple websites I will arrange an Open House for Saturday or Sunday 1-4.

OFFER EVALUATION.

If the home is priced well and shows well – it is pretty common to receive an offer quickly. The seller always wins if there is more than 1 offer.  Competition brings out the best offer and best terms for the seller. When you receive an offer you can accept it, reject it or counter.  Once all parties agree and sign on all the terms – you will have a ratified contract and will be on your way to closing. It is important for the seller to negotiate the most favorable terms before ratifying a contract, because once the deal is done – it is very difficult to change anything.

CONTRACT PERIOD. There is usually 30-60 day period between contract and closing. During the contract period buyer conducts inspections, obtains financing, appraisal, clears Title, reviews home owner's association documents.  Every contingency can be a challenge and every contingency has a potential to break the deal. I will guide you through the maze of deadlines, buyer's requests, and negotiations. I will also meet buyer's appraiser and will provide him/her with information that will justify our contract price.  Appraisers that are not familiar with the neighborhood can easily "shave off" thousands of dollars from the sales price – that's why it is very important I'm there. During this period you will have to make arrangements for your next home and leave your current home vacant at the settlement date.
CLOSING (OR SETTLEMENT). It takes about 30 minutes for the sellers to sign all the needed paperwork at the settlement co. Sellers bring all the keys and buyers bring the money. This is usually happy, but anticlimactic – everyone is a bit worried about moving, everyone is tired of the process. Purchasers will do a final inspection right before closing to make sure the home is still in the same condition and that all agreed upon repairs were completed. You should disconnect all utilities only after closing, because if there are any unexpected delays you will end up going through a lot of extra hassles.  Congratulations – you are off to the next chapter!